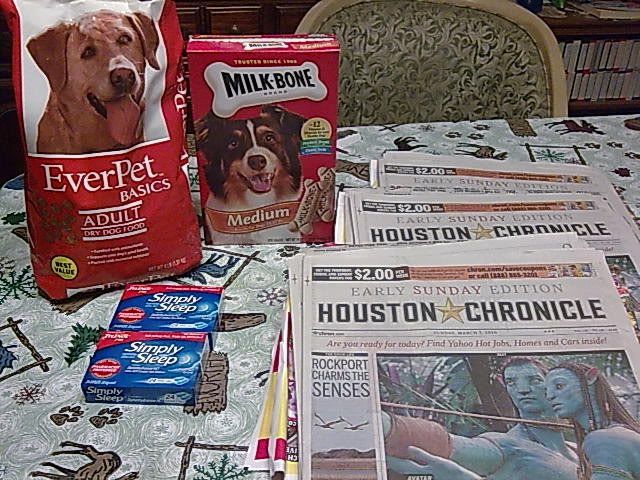 Allright, so because of some things that needed to be done, we spent last night at my in-laws house. Thing is... I forgot to bring dog food with us. Ugh! Well, it's not like I didn't need some at home anyway. We took a quick run to Dollar General to pick some up. I remembered that Dollar General accepts coupons, so brought that with me. Let me tell you, Dollar General is NOT friendly to people that come in with backpacks and large bags! I use a backpack instead of a purse. It's more me. I just prefer it and have for years. More than once I've been asked to leave my backpack at the front counter and I've explained that they wouldn't require a lady to leave their purse there, so they shouldn't require me to leave my backpack either. I'm not a student coming in after school. Those "rules" are for the kids that come in, not adults. I also explain how I'll hold the store liable for the contents of my bag should it get stolen or rifled through. I've got my ID's, debit cards, and checks in there, just as if it was a purse. They try to tell me it's not their concern and I retort that it's not my concern to leave it with them either. At this point they either tell me it's fine for me to proceed or tell me they won't bend their rules. I have left at this point and given my money to other stores on more than one occasion I figure it's their loss.
This trip, I did get a couple of looks because of what I carried in with me, but no one asked me to surrender my belongings. I'll accept that. I didn't have any coupons for the dog foods they had, but at least they did have a cheap product. I did have a coupon for the dog bone treats, making them pretty cheap, which is why I did bother with them.
Dollar General:
Ever Pet General dog food: $2.00
Milk Bone Dog Biscuits: $2.60
Used a $2.00 off Milk Bone Coupon
Paid $2.60 out of pocket (there was probably some tax, but I can't find the receipt)
Walgreens:
3 Sunday Houston Chronicle newspapers $6.00
2 Tylenol Simply Sleep (for the overage after coupons) $5.98
1 pack of L&M cigarrettes not pictured $3.98 (I think)
Used 2 Tylenol printable coupons for $2.00 off each and 2 Tylenol Simply Sleep $1.50 off coupons from the March coupon book giving me $1 overage toward my order.
Once I find the receipt I'll update the full details, but at Walgreens it was something like $9.50 spent and $14.00 saved.
Couple of updates 3/9/10:
The dog food wasn't actually a deal. Coupon Doggie won't eat it. Grrrr. Coupon Kitty actually took a few bites, which is really weird.
Found the receipts:
Dollar General
Milk Bone Medium Dog Biscuits $2.60, used $2.00 off coupon, paid $0.60
Everpet Basics Dog food $2.00
Out of pocket $2.60
Walgreens
2-Simply Sleep 24 count $2.99 each, used two $2.00 off manufacturer coupons and 1 coupon from the March Walgreens coupon book, $1.00 money maker
3-Houston Chronicles $6.00
L&M King's $3.95
Out of pocket $9.26
Walgreens advertised savings: $7.35
Manufacturer coupon savings: $7.00
Total savings: $14.35 OMG those few items
would have been
$23.61 - and to think some people
willingly
pay that!)