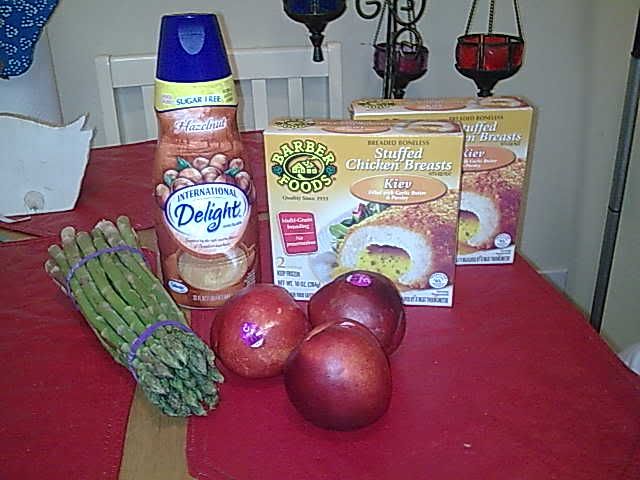 I was really wanting some Chicken Kiev the other day and I knew I could get Barber Chicken brands at HEB. They were ON SALE!!!! I also had a COUPON (at least for 1 of them). What they don't know is that I would've paid full price for this "treat."
Asparagus on sale for $2.99/lb, paid $2.96
Nectarines on sale for $1.00 per pound. Paid $1.28
International Delight Sugar Free Hazelnut creamer (cost the same as the other creamer with a coupon and was in the flavor I wanted) $2.29
Barber Kiev Chicken Breasts $3.99 each, regularly $4.99 each, had a $1.00 coupon off so paid $6.98 for both boxes.
Total out before coupons $14.51
Total after $13.51
Not a big savings, but a savings is a savings.