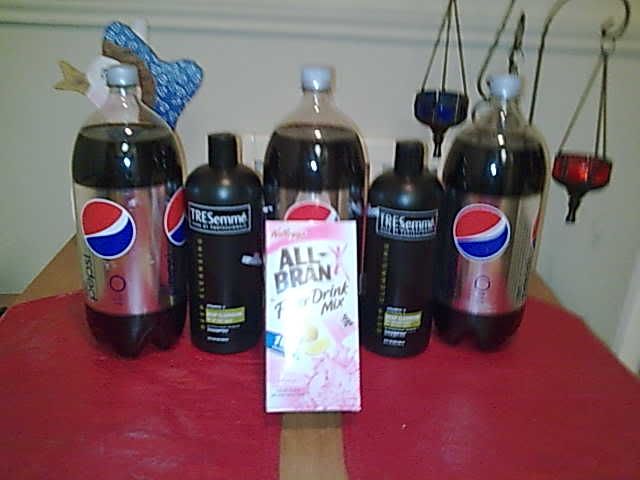 Sorry for the blurry pic. It looked OK on the small screen of my phone, but guess it wasn't.
For this trip, I did 2 transactions.
#1:
2 Tresseme deep cleanse at $5.19 each. Earned $5 in Extra Care Bucks. Paid $11.24 out of pocket.
#2:
3-2 liters of Diet Pepsi at 3 for $4, regularly would've been $5.52 for the three of them.
1-All Bran Fiber Drink Mix on sale for $4.99 (regularly $5.99) and a $2 off coupon making it $2.99.
Rolled the $5 Extra Care Bucks and paid $1.99 out of pocket for the second transaction and earned another $1 Extra Care Buck.
Would've been a total of $19.91 out of pocket, but paid a total of $13.23.